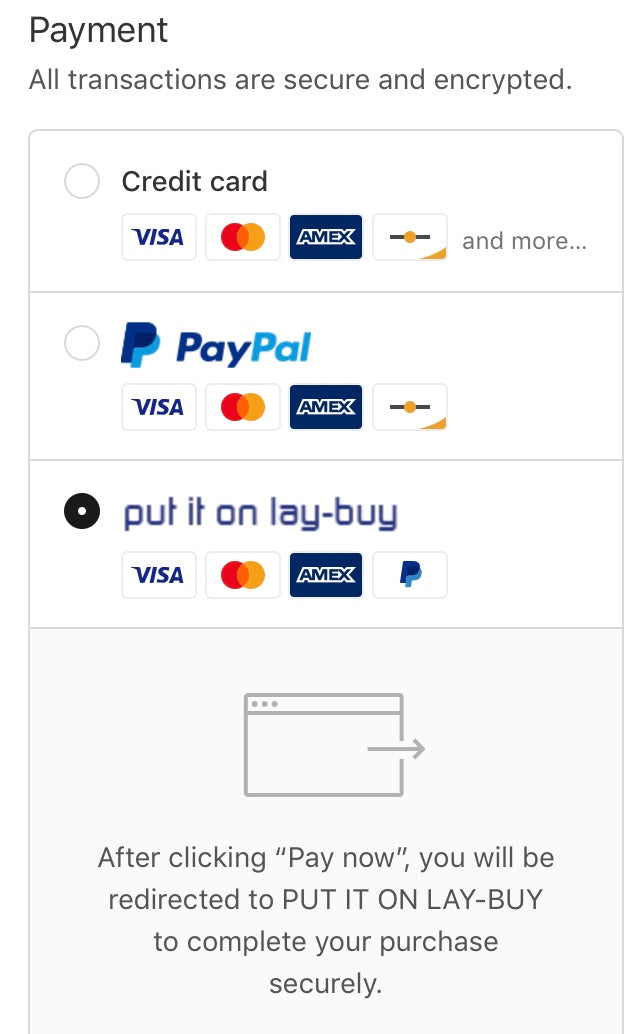 Is there an item that you really want, but can't afford at the moment? What if it sells out before you can buy it?
Worry not! Now on Side Seven Exports, you can place your orders on lay-away! Simply choose 'put it on Lay-Buy' as your payment option during check out. You can choose a 1-3 month payment plan and pay in increments of 25%-50%. Please keep in mind that this option charges a 1.9% fee to use.
Perfect if the kit that you want isn't scheduled to be shipped until a few months down the line. Perfect for me, because it'll...